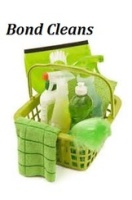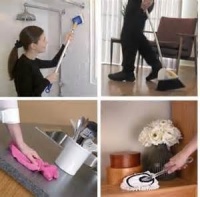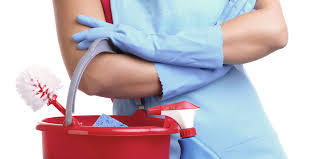 Want to Freshen up the home, then send us a n Email or get in touch to book in a Spring Clean tailored to your needs 

With our Spring Cleaning Package you choose as little or as many items you want us to do. From

*Window Cleaning internally/tracks/sills

*Clean external/Internal  Cupboards

*Clean all walls/Ceilings (including Mould cleaning)

***

We will do our best to remove all mould, Somethimes we cant remove Mould,Esp if it is  Inbedded into Paint/Silicone/Grout***

 *Strip Beds and remake with fresh linen

  *Clean Bathroom (including mould)

  *Complete Clean Ovens/Stove Tops

   *Vaccum all interior floors

  * Polish Furniture/Silverware

 *Wipe Down of all surfaces

If u want us to do something thats not in the list let us know and we will happily add it to YOUR personal Spring Clean Plan.


 $35p/h Standard Rate

Tired and just need a break from the cleaning. Packages can be tailored to suit the individual needs of  our clients.
We offer as little or as many of the following in your general clean package 
*Dusting, 
*Vacumming,
*Mopping, 
* Light Window Cleaning
*Ironing,
*Washing 
*Bed making,
  *Dishes, 
 * Scrubbing of Shower/Toilet, 
*Polish Furniture 
 *Wipe down of Cupboard Doors 
*Stove top Cleaning, 
  *Home Office Cleaning. 
  *General Tidy up
*Empty Bins
$33 p/h Standard Rate
$31.30hr Regular clients
$30p/h Concession**
Dont see what your looking for or what something a little extra? Just let us know,we will happily customise a cleaning plan to suit
EXIT CLEANING/VACANT CLEAN/PRE SALE CLEANING
Book this service in with us and you can be rest assured that every square inch of your property will be professionally cleaned. Don't forget that all of our end of lease bond cleans are fully guaranteed and insured. If your managing agent is not fully satisfied with the service we have provided then we'll simply return free of charge to rectify and issues within our 7 day  guaranteed Period
*Clean Overhead Fans
*Dust all Blinds
*Vaccum all Carpets/Floors
*Mop all Hard floors
*Remove cob webs internally                          *All Cupboards/drawers/shelves all cleaned
*Garage/Carport swept/de cobwebbed
*All Fittings Cleaned
*All Skirtings etc dusted and wiped                *All Walls/splashbacks/Doors Cleaned          *All Window/Door Tracks Cleaned
*Windows Cleaned internal/external (1st story onlyfor external)                                   *All Benches/Cabinets/Pantry Cleaned
*Oven/Stove top/Rangehood Cleaned              *All Sinks/Taps/Basins Cleaned                        *Shower/Bath/Toilet Cleaned
*Balcony's swept and de cobwebbed
* All Built in Cupboard Tops cleaned
*Porches and steps Cleaned
* Dishwasher Cleaned inside/out
Furnished Apartments/Homes
High Pressure Cleaning

Rubbish Removal

Things We Dont Do:
Gardens/Weeding
Curtain Cleaning
Upholstery Cleaning
please contact us for a Quote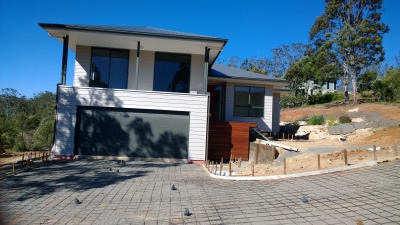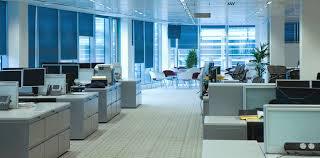 Builders Cleans/Post Renovation
*Dusting/Wiping down of all surfaces
*Cleaning internal/external cupboards
*Internal/external window cleaning
*Wipe down of all fittings/exhaust fans etc(internal & external)
*Clean/Polish all mirrors
*Clean all window/door tracks
*Remove all Pencil Markings
*Clean all excess grout/paint splash from surfaces
*Wipe down all Appliances
*Clean all basins
*Remove all adhesive stickers
*Clean all skirting boards and trims
*Clean underside of all cupboards
* Clean shower/bath tub/toilet and fittings
*Vaucum all internal floors
*Mop all internal floors
*Sweep all exterior areas(Garage,Patio & Carport)
*Hose down exterior areas (Garage,Patio & Carport)
All Jobs Can Be Tailor Made to suit your needs

$40p/h (Post Renovation-small jobs)   $3.30Sq Mtr (Larger Jobs) (+ GST)

*Vac & Mop all floors
*Empty all Refuse bins
*Clean and sanitize Amenities
*Window/Glass Door Cleaning
*DeCobwebing
*Wiping Down of all office Desks/Phones/Printers
*General Neaten Up of all areas
*Cleaning of all Light fittings
*Sanitizing of door handles/switches
*Cleaning of staff room areas
*Dusting of all surfaces
*Wiping down of Appliances

All Jobs can be tailor-made to suit your Business Requirements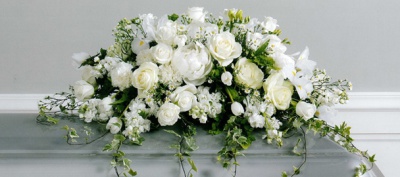 QLD Construction Induction White Card Holder
We understand that losing a loved one or making the move into aged care living is an emotional time. If you feel you would like some support with handling of a deceased estate or property clearance, a helping hand is not far away.
*Obtain a descriptive work brief from our client.
*Provide an inventory complete with pictures of goods found.
*Pack goods for freighting to nominated individuals.
*Collate items being donated to charity and organise this collection.
*Organise for all rubbish to be removed from the property.
*Attend to a post-clearance clean, preparing the property for sale or rental.
We work  with a range of clients including:
Elderly people who are too frail to do the physical work of preparing a property for sale.
Family members whose commitments leave them little time to assist with such work.
Friends or family who live vast distances from the deceased estate.
Those holding an Enduring Power of Attorney for frail or aged family members who need their property prepared for sale.

*All Prices are Per Cleaner(you are effectively still paying for same amount of hours EG 1cleaner =4hrs, 2cleaners =2hrs each = 4hrs)

** Concession = Pensioners, Seniors, Foster Carers, Military Personel,Police,Fire and Ambulance Service Personel